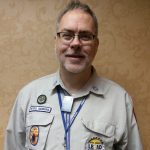 District Training Coordinator: Frank & Brenda Fenbert 
C (734)777-5181
20959 Richard Avenue, Brownstone, MI 48183
Commanders,
We have (2) awesome commander training events coming up soon. The first is World Class Outposts (WCO).
World Class Outpost (WCO) seminar is designed to expose the outpost leadership team to a successful set of practices, methods, strategies, and tools that will enable them to develop into a "World Class Outpost". The greatest benefit of this event is achieved when the outpost/church leadership attend and complete this event together as a team.
This will be held on April 16th-17th at River of Life Assembly in Belleville, MI. Application form and information is attached. You can also register at this link: https://agusa.brushfire.com/rangers/486453
The discount deadline for WCO is March 12, 2021.
The next training event is National Ranger Ministry Camp!
National Rangers Ministry Camp (NRMC) will give instruction in basic outdoor skills and activities providing leaders with the skills needed to take their Ranger boys on exciting outpost activities outside their normal weekly meeting times. Instruction in effectively implementing the team/patrol method will be offered as a means to facilitate junior leadership development. Also, leaders will be challenged to connect with God and explore spiritual manhood.
This event will be held on May 14th-16th at Agape Wilderness Retreat in Bedford, Kentucky. Application form and information is attached. You can also register at this link: https://agusa.brushfire.com/rangers/461721
Most questions can be answered at the Royal Ranger training website at https://royalrangers.com/training/events
Else feel free to call me at any time at (734) 777-5181
Frank Fenbert
Michigan District Training Coordinator
Royal Rangers